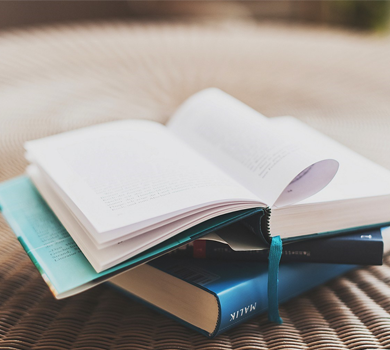 Certified Credit Research Certification-CCRA
KAPP Edge Solutions is Academic Mentor of AIWMIWhat is CCRA?
The Certified Credit Research Analyst (CCRA
CM
)  is designed for managers who are currently in roles that require them to handle credit analysis operations, or managers who are looking to move into such roles. CCRA
CM
is a comprehensive global education certification designed to give expert level understanding of credit markets to fresh graduates and experienced professionals.  It offers the tools a candidate needs to occupy key 
positions in the world of finance, private banking, credit analysis and fixed income.
This certification has been  designed by AIWMI, AIWMI is a premier certification body offering advanced international certification programs in Asia Pacific.  It primarily focuses on broader and strategic role of developing a more robust and forward-looking training infrastructure for the  finance sector and to promote more active industry involvement and collaboration in training and continuing education matters.
Employers who are looking for CCRA's:
Axis Bank, CARE Ratings, CRISIL, E Clerx, HDFC Bank, ICICI Bank, Indusind Bank, ING Vysya Bank, Karvy Broking, Kotak Mahindra Bank, Kotak Securities, Nomura Financial Services, PWC, Reval Analytical Services, Royal Bank of Scotland, SunGard Software India Pvt. Ltd., Tata AMC, The Shamrao Vithal Bank Ltd, XL Dynamics, etc.
The CCRACM  Edge
The study material for CCRACM  has been developed by Care Ratings and the exam partner is National Stock Exchange (NSE). Also, to ensure that the Program maintains a focus on the global scenario in credit research profession from the standpoint of practitioners, the course also  contains content reproduced with permission from: 
Asian Development Bank (ADB), Asian Securities Industry& Financial Markets Association (ASIFMA), CRISIL, Fitch Ratings, Fixed Income Money Markets & Derivatives Association of India (FIMMDA), India Ratings (subsidiary of Fitch Ratings), Moodys Investor Services, National Institute of Securities Markets (NISM), Standard & Poor's Financial Services, Swiss Financial Analysts Association, World Bank, Bank of International Settlements (BIS), Equator Principles, International Association of Credit Portfolio Managers (IACPM) and  Loan Market Association (LMA).
CCRA Exam Details:
Course Duration : About 6-9 months depending on your study time.
Exams are online -National Stock Exchange
Registration Fees :  INR 30000 (Including 12.36% ST)
Exam Fees :
Level 1: Rs. 1685 (ST Inclusive), 
Level 2: Rs. 2528 (ST Inclusive),  
Total Exam Fee: Rs. 4213 (ST Inclusive).
CCRA with KAPP Edge Solutions:
KAPP Edge Solutions is Academic Mentor of AIWMI and do provide the classes for CCRA.
Course Details:
Duration-80 Hours
Fee-Rs 25,000
Teaching mode- Both online and classroom available
Placement help- Available
So if you are ready to join the aspiring batch of professionals and earn one of the most sort-after and skill oriented certification in credit analysis, register for the Certified Credit Research Analyst (CCRA) certification and be a front runner in the credit research profession.
For more einformation , kindly contact at info@onlineglobalcareer.com